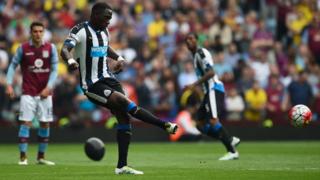 Newcastle fans react to relegation
Newcastle United have been relegated from the Premier League.
Their fate was sealed when local rivals Sunderland won their game against Everton 3-0 on the 11th of May.
Newcastle's managing director sent a message of apology and also thanked fans for their support.
Check out the video to see some young Newcastle supporters giving their reactions.