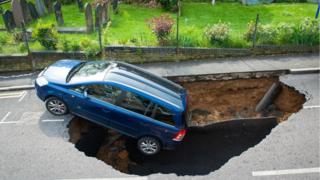 PA
A car has fallen into the ground after a sinkhole appeared in a street in London.
The owner of the car had parked while visiting his brother on the street.
He said "In life you have good days and bad days. This morning wasn't a good day. But I'm thankful me or my family wasn't in the car."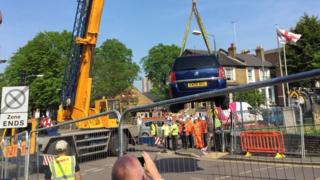 The car was discovered partially in the hole by police in the early hours of the morning. It has since been lifted out by a crane.
No-one was hurt in the incident.
To find out more about sinkholes take a look at our special guide.