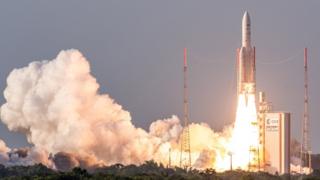 Getty Images
An Australian internet company has launched a competition that's out of this world.
The 'Blast Your Face Into Space' contest offers a lucky group of winners the chance to have their face on the nose front of a rocket that's heading into space.
Entrants have been asked to upload a picture of their face and give an imaginative reason why they should be chosen to head to the stars.
One hopeful is Jill Botrall, who works for the company running the competition.
She told Australian news that she'd entered a photo of herself aged 9 "because that was the age at which I first saw a satellite coursing through the night sky".
The new rocket will launch a satellite to provide internet to people living in isolated areas, such as farmers.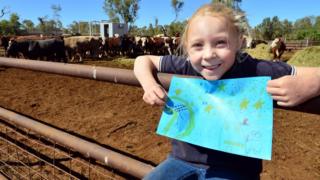 Bailey Brooks/NBN
It isn't the first time NBN has run a competition like this. The first one saw a 6-year-old's drawing strapped to the front of a rocket.