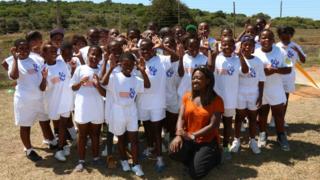 South African kids on special safari
South Africa is home to some amazing wildlife, and now kids who live in the cities there are getting a chance to see the country's wild animals for the first time.
A conservation group is taking the school kids on safari.
With rhino poaching a big problem in many parts of Africa the species has become endangered and could face extinction.
It's hoped that by taking part in school trips into the wild, students will learn about why the country's animals are important and should be respected.
Watch the video for the lowdown from Ayshah.