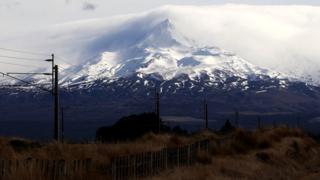 Getty Images
New Zealand has told hikers, climbers and Hobbits to stay away from the top of Mount Ruapehu.
The mountain is part of the landscape featured in the The Lord of The Rings film series.
Now volcano monitors have raised the alert for the mountain to "moderate" after the peak started showing "more signs of life".
It last erupted in 2007.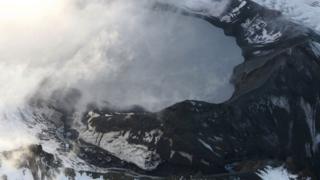 Getty Images
The temperature of the lake in the crater of the volcano has increased a lot since April this year which can be a sign an eruption is near.
People are being advised to stay away from the mountain's hazard zone, which starts about 2 kilometres away from the lake.