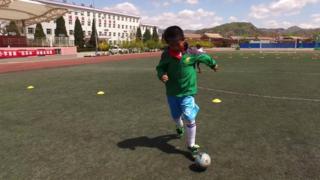 Football being taught in Chinese schools
Children in China will now have a lesson in football every day to get skill levels up across the country and inspire the kids to one day play professionally.
China is not known as a leader in football but the country wants to change that.
Football has been growing in popularity over the last few years and the Chinese Super League has many top players from countries like Brazil and Germany.
Now China is looking closer home for its future top players, in schools!
Check out the video to see what the pupils think.