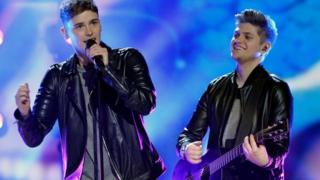 Eurovision quiz: Joe v Jake
From how many times the UK has won to how many people watch it, we've devised a super tricky quiz that's all about the Eurovision Song Contest.
And guess what? We've only gone and got the UK's entry, singers Joe and Jake, to go head to head and answer them.
How will they get on? Is their Eurovision knowledge as strong as their ambition to win the contest itself?
Hayley found out...