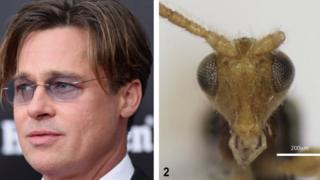 Getty Images/Dr Buntika A. Butcher/zookeys
Brad Pitt has joined the likes of Sir David Attenborough by having an insect named after him, meet Conobregma bradpitti.
A team of scientists discovered the new type of wasp in South Africa.
When a new insect or animal is discovered, the team who found it can name it.
Usually scientists name it after themselves or another scientist, this time they chose a Hollywood actor.
One of the scientific team spent many hours working in her lab under a poster of her favourite actor, Brad Pitt, so decided to name the wasp after him.
Brad Pitt has appeared in a lot of films and even played characters in animated films, including Megamind and Happy Feet 2.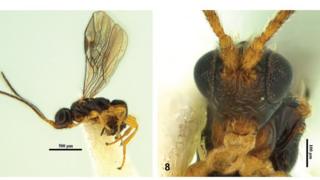 zookeys/Dr Buntika A. Butcher
Brad's wasp is very small, measuring only 2 millimetres in length and breeds by putting its eggs into other insects such as moths.
We're sure he will be pleased with his new wasp namesake!