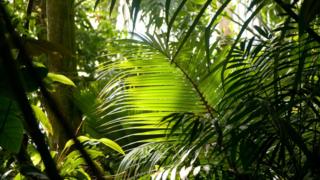 Andrew McRobb
Scientists have estimated that there are 390,900 different species of plant in the world.
The new total is part of a report carried out by the Royal Botanic Gardens, Kew and is the first world-wide assessment of the planet's flora.
The report warns that 21% of plants are at risk of extinction, with threats including climate change, habitat loss, disease and invasive species.
The study also found that 2,034 new plant species were discovered in 2015.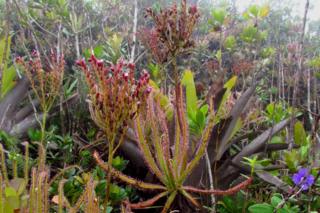 Paulo Gonella
The researchers came up with their new plant total by searching through existing databases.
However, scientists are finding new species all the time.
Last year's discoveries include a tree called Gilbertiodendron maximum, which grows up to 45m-high, found in the forests of Gabon in West Africa.
Ninety new species of Begonia were also uncovered, along with five new species of onion and a sprawling, insect-eating plant called Drosera magnifica in Brazil, which was first spotted on Facebook.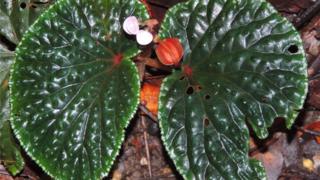 Julia Anak Sang
The Kew team also looked at the problems facing the world's flora.
The researchers warn that habitat changes, including the loss of mangroves and forests, are having a big impact on many species.
Pests and diseases were also labelled as a big issue.
Kew's global assessment will now be carried out every year, allowing scientists to monitor how plants are changing over time.