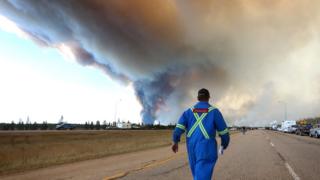 Getty Images
People living in Fort McMurray in Canada have had some good news this weekend.
The wildfires that have swept across the area did not grow as much as expected, because of cooler temperatures.
One official said: "With a little help from mother nature" they had stopped the blaze growing at the rate they thought it would.
Fires have been burning for just over a week, made worse by hot and dry weather.
Smoke has even been detected 100 of miles away in parts of America.
Those living in surrounding areas have been told to keep windows and doors closed because of smoke.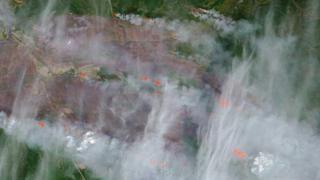 NASA
Even though fire-fighters have held back the flames this weekend it could be months before the fire is under complete control.
Residents have been told it could be a long time before they can go back to their homes.
Some fled so quickly that they had to leave pets behind, a website has been set up so people can let volunteers know animals that need rescuing
The entire population of the Canadian city of Fort McMurray was forced to flee because of a huge wildfire.
Around 100,000 people have now left the city to emergency shelters.
The fire, which broke out on Sunday the 1st of May, has destroyed 1,600 buildings, including a new school, in the province of Alberta.
There were long traffic jams on the city's main roads people tried to leave, two people lost their lives in a car accident whilst evacuating.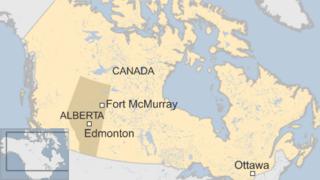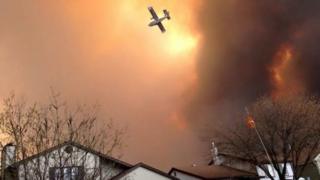 AP
"If you just walk outside, you feel it (ash) falling on you. You see it floating in the air. I can take a broom and brush it off my deck," local resident Mark Durocher was quoted as saying by the Globe and Mail.
The evacuation from Fort McMurray is the biggest in Alberta's history.
More than 100 firefighters have been tackling the blaze, backed up by nine water-dumping air tankers and more than a dozen helicopters, officials say.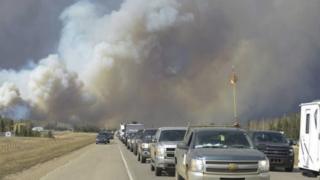 AP