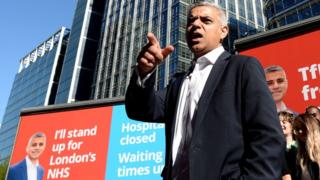 Elections 2016 a new mayor for London
The results are coming in after elections took place across the UK on Thursday.
One of the big stories is in London, where people have voted to choose a new mayor.
Labour's Sadiq Khan is the city's first Muslim mayor.
The BBC's Chris Mason sent Newsround a report with all you need to know about why the election of a new mayor for London is important for the whole country.