Local elections took place this week all over the UK - these are different from a general election.
Here's everything you need to know about the results.
Scotland, Wales and Northern Ireland
Grown-ups who live in Scotland, Wales and Northern Ireland were deciding who should run the Scottish Parliament or Welsh and Northern Irish National Assemblies.
Those are the bodies responsible for making decisions about how to run some things in those countries.
English Councils
In England, people have been voting on who should be in charge of local councils.
These are the people who decide how to spend money where you live, on things like schools, street-lighting and even when the rubbish gets taken away.
Scotland Result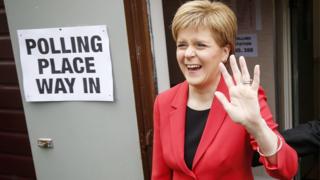 Press Association
The Scottish National Party, known as the SNP is claiming an "historic victory", winning the Scottish elections for the third time.
But they did not win enough seats to form a majority government, which means it will be tougher for them to pass the laws they want to.
Wales Result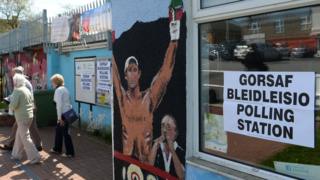 Press Association
The Labour party won the most seats in the Welsh Assembly, but not enough to form a majority.
The UK Independence Party, UKIP, won their first seats in the Welsh Assembly.
Northern Ireland Result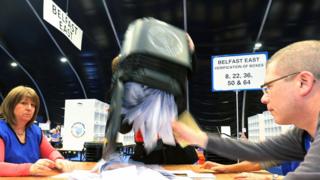 Press Association
The Democratic Unionist Party, known as the DUP, remains the largest party in Northern Ireland.
Their leader, Arlene Foster, will continue as first minister of the country.
London Result
One of the big results that people are talking about is in London, where Sadiq Khan has been elected as the new Mayor.
He is the first ever Muslim mayor of London - taking over from Boris Johnson.
England Results
England does not have its own parliament or assembly, so elections there have focused on local councils.
Councils are responsible for things that happen in the area where you live, like the rubbish being collected.
Political parties are particularly interested in the results because they can give an idea about how people feel about the decisions that are made by the Government.