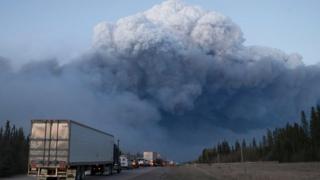 Wildfire continues to burn in Canada
A massive wildfire that caused an entire city to be evacuated is still burning in Canada.
More than 1,000 firefighters have been working to control the blaze near Fort McMurray.
The fire started on Sunday and has affected an area about the size of New York City.
Luckily people have acted fast and so far there are no casualties.
Ricky runs through some of the staggering facts about the wildfire and what's being done about it.