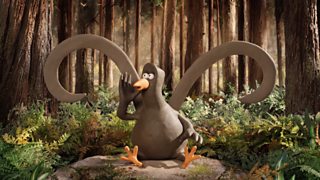 Aardman's Attenborough bird impressionist
Aardman Animations have made some special videos to celebrate Sir David Attenborough's 90th birthday.
They've created characters based on just a few of the animals that the legendary TV presenter has met during his long career.
In this clip, we meet a lyrebird who is talented at doing impressions, including one of Sir David himself!