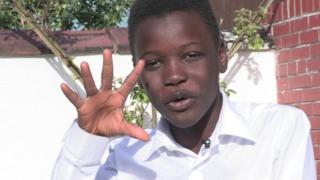 Boom! My dad's in the Invictus Games
The Invictus Games 2016 will take place from 8-12 May in Orlando, USA.
It's a sporting competition for people injured when serving in the armed forces.
The games are the brainchild of Prince Harry and will bring together around 500 inspiring athletes from around the world.
Twelve-year-old Musa's dad will compete in this year's event in sitting volleyball and archery.
He's going to Orlando to support his dad with the Royal British Legion charity.
Ricky went to meet him to find out more about his dad and the Invictus Games.