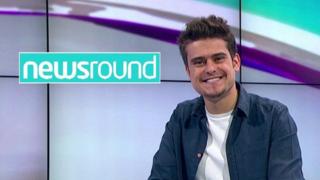 Watch Newsround in British Sign Language
Newsround is bringing you a special programme as part of this year's Deaf Awareness Week, which takes place between 2-8 May.
There are more than 45,000 deaf children in the UK, according to Action on Hearing Loss.
British Sign Language is an official British language used mainly by people who are deaf or experience hearing problems.
It's a visual way of communicating using your hands, facial expression, and body language.
TV presenter Ashley Kendall brings you this week's top stories entirely in British Sign Language.