The entire population of the Canadian city of Fort McMurray has been forced to flee because of a huge wildfire.
Around 88,000 people were told to leave as the blaze swept into the city.
The fire, which broke out on Sunday, has destroyed 1,600 buildings, including a new school, in the province of Alberta.
There were long traffic jams on the city's main roads as people tried to leave. There have been no reports of any injuries.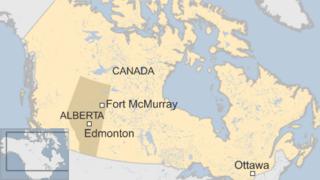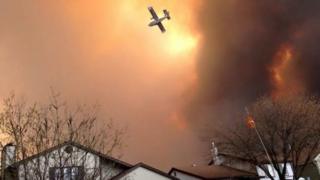 AP
"If you just walk outside, you feel it (ash) falling on you. You see it floating in the air. I can take a broom and brush it off my deck," local resident Mark Durocher was quoted as saying by the Globe and Mail.
The evacuation from Fort McMurray is the biggest in Alberta's history.
More than 100 firefighters are tackling the blaze, backed up by nine water-dumping air tankers and more than a dozen helicopters, officials say.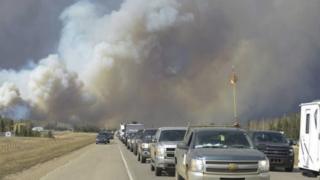 AP