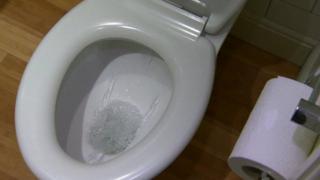 Scientists turning pee into electricity
Scientists have created a way of turning urine, or pee, into power.
A tiny battery costing as little as a £1 can make electricity from urine.
The technology could be helpful for people living in poor and remote areas - creating a clean and renewable way of generating power.
It was developed by researchers at the University of Bath, Queen Mary University of London and the Bristol Bioenergy Centre.
Ayshah's been to find out more.