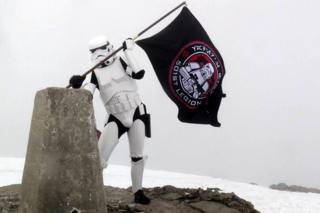 Ashley Broomhall
A Star Wars fan plans to climb England's highest mountain dressed as a Stormtrooper.
Ashley Broomhall, as he is known without his uniform on, will walk to the top of 978m high Scafell Pike to raise money for charity.
The attempt will take place on May the 4th, which is known as Star Wars Day around the world.
Ashley has already climbed two other mountains, Snowdon and Ben Nevis.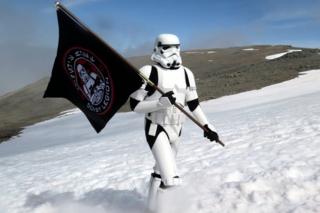 Ashley Broomhall
He started climbing as a Stormtrooper after his mum became ill with cancer.
The Newsround team only has one thing to say to Ashley as he sets out on his challenge - may the force be with you.