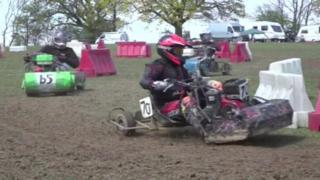 Lawnmower racing season kicks off
For some Formula 1 has it all, fast cars and exotic racing locations.
But these drivers much prefer a muddy field to a race track, and they don't drive cars either.
Lawnmower racing is not the most popular sport but it certainly has thrills, spills and requires lots of skills.
Check out this video of the first race of the Lawnmower racing season.
Warning: Please DON'T try this at home as the lawnmower's cutting blades in the video are removed to make them safe to race.