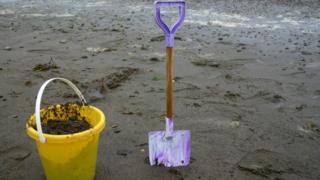 The first Monday of May is a bank holiday in the United Kingdom.
It is called May Day in England, Wales and Northern Ireland. It is known as the Early May Bank Holiday in Scotland.
It probably started as a Roman festival honouring the beginning of the summer season but is now a yearly celebration used to mark many things around the world.
Newsround wanted to know what you were up to on your day off.
I'm going to do a bluebell walk and play with my friends plus do homework.
Sarah, Birmingham, England
I will be doing some revision later for my exams and I might go out shopping later.
Sara, Bolton, England
I am going with my brothers and my gad to see our grandad.
Jessica, London, England
We are at school! No bank Holiday for us.
Form 6NW, Foremarke Hall School, Derbyshire, England
I'm spending my bank holiday Monday in hospital but it means I can watch CBBC all day!
Charlotte, London, England
I'm staying at home and I might take my dog Bo out for a walk.
Poppy, Poole, England
I am going to see The Jungle Book at the cinema with some friends.
Maria, Cheshire, England
I am going to play the Entertainer at a piano-thon at our local gallery to raise money for the Wales International Piano Festival.
Cai, Tregarth, Wales
I'm going swimming with my mum.
Ella, Petersfield, England
I am holding the banner in our May Day cubs parade.
Bailey, United Kingdom
My brother and I are going trampolining! I can't wait to bounce around!
Suzie, Ash Vale, England
My dad is teaching me football.
Keziah, London, England
I'm going out for breakfast with my mum, dad, auntie, uncle and their daughter Amelia.
Keira, Cheshire, England
I will see my Nan today maybe for a bit, but knowing my family we will stay the whole day just spending time with her.
Joseph, Sandwich, England
I am going to Eastbourne to visit my grandma and grandad. I might be going with my cousins as well . We are definitely going to stay up late but my parents don't agree!
Hannah, East Grinstead, England
On my bank holiday, I am going out with my family then I am going out for dinner!
Millie, Stroud, England
It's my dad's birthday today so my family is celebrating.
Alyssa, London, England
I am going to a restaurant for my dad's 48th birthday.
Lucy, London, England
I am going cycling at Grafham Water in Cambridgeshire.
Ben, Shefford, England
I am going to see the new Jungle Book movie with my family.
Romilly, London, England
I'm making Roblox projects.
Joseph, Northamptonshire, England
This chat page is now closed. Thanks very much for all your messages.