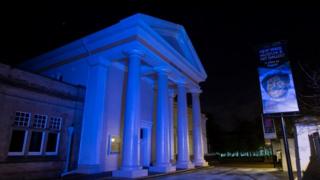 Ian Davis
Landmarks, fans and even sausages are turning blue in Leicester as its football team get closer to winning an unexpected Premier League title.
Leicester City - known as the Foxes - are just one win away from clinching the title.
Last season the team was fighting relegation from England's top flight.
But the club is seven points ahead of second placed Tottenham and needs only three points from three games to be certain of finishing top.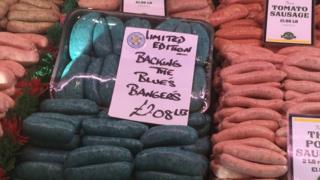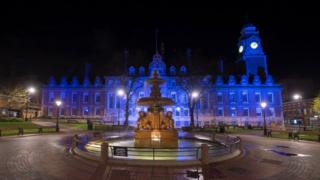 Ian Davis