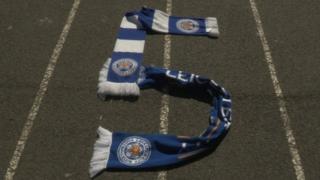 Kids' top five facts about Leicester
Children in Leicester have been telling us their top five facts about their favourite team.
The Foxes have enjoyed one of the most surprising turnarounds in sporting history.
In one year, they've gone from the relegation zone to being top of the Premier League.
Now they could become Premier League Champions for the first time in their history - if they beat Manchester on Sunday.
Watch to find out fun facts such as how long the club has been around for and which FA Cup record they hold.