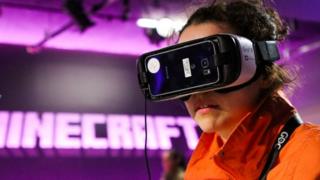 Getty Images
Gaming fans can now explore the world of Minecraft in virtual reality.
It means players can step inside their block-building world - but they'll have to have a Samsung Gear VR headset.
It only works with the app and a particular type of smartphone, so it won't be available to everyone.
Minecraft isn't the first game to try virtual reality. Other titles include platform adventure Lucky's Tale and puzzle game Fantastic Contraption.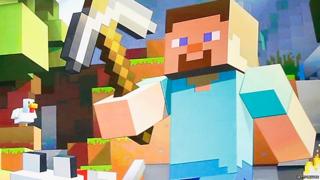 Getty Images
The new VR version of Minecraft can be played in first-person or theatre view, which recreates playing at home on a TV.
It has the same features as the Pocket Edition of the game, such as Survival mode.