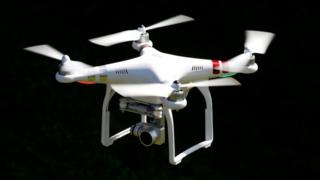 The mind-controlled drone race
Sixteen competitors at the University of Florida, in the US, have been battling it out in the first ever mind-controlled drone race.
The aim? To use their powers of concentration to send drones down a nine-metre course to the finish line.
Competitors have to wear special headsets that measure the electrical activity of their brains.
A custom-made computer programme means their thoughts can be converted to control the drone's movement.
On your marks, get set, DRONE.