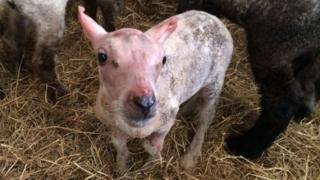 A lamb born without its own wool coat is being kept warm in a borrowed fluffy fleece.
The lamb, nicknamed Skippy because "he looks like a kangaroo", was born on a farm in Wiltshire.
Skippy was abandoned by his mother and is now being hand-reared at the farm.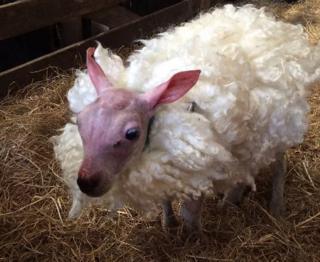 Ms Fisher, who is looking after Skippy, said: "We've made a little jacket for him to wear out of an old jumper to keep him warm at night."