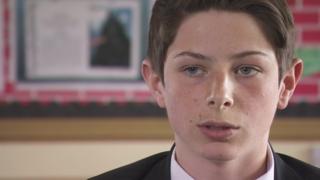 'It affected everyone': Remembering Hillsborough
In April 1989, at an FA Cup semi-final, Liverpool supporters gathered on the terraces of Hillsborough Stadium in Sheffield.
The crowding turned into a crush and 96 people died, with hundreds more injured.
It was the biggest tragedy in British sporting history.
Families of the people who died have campaigned for many years to find out what happened on the day of the disaster.
Now the results of a special investigation, called an inquest, have been announced.
It says that the police, ambulance service and other organisations made mistakes that led to the disaster. It also says that the fans were not to blame.
Newsround spoke to students in Merseyside about what this news means to them. Watch this video to see what they had to say.