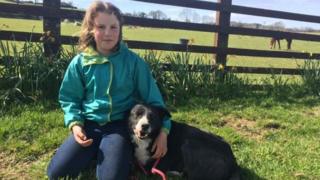 Wales News Service
Pero, the sheepdog, took matters into his own paws when he was moved to work on a new farm, hundreds of miles away from his original home.
The four-year-old dog was born in the Welsh village of Penrhyncoch, but was sent to work on a farm in Cockermouth, in England.
He obviously didn't like the move, however, and the homesick dog ran away while herding sheep.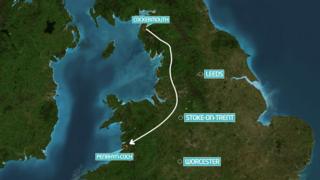 Pero was 240 miles away from his old home in Wales, so his owners were amazed when he turned up on the farm.
He was very happy to be reunited with the family, and they were so impressed by his loyalty that they've decided to keep him in Wales where he's clearly happiest.