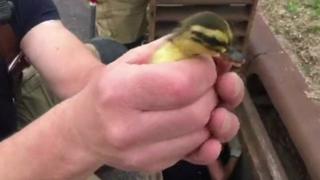 Tiny ducklings rescued from drain
These tiny ducklings have been rescued from a storm drain by firefighters in the American state of Oklahoma.
The team had to climb into the small roadside drain and lift each one out by hand.
But after some good teamwork, the little cuties were reunited with their mum and waddled off to safety.
Pictures courtesy of Oklahoma City Fire Department.