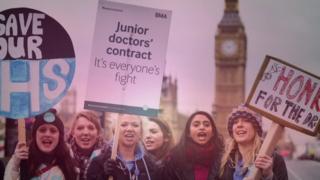 Why are junior doctors striking again?
Junior doctors in England are striking again by refusing to go to work.
It's because of an argument with the government about changes to their pay and working hours.
The government says it wants to improve hospital services at weekends, but many doctors say the new plans aren't safe and will put patients at risk.
It's the doctors' fifth strike this year, but it's the first time the strike will affect things like accident and emergency and maternity units.
Those in need of care will still be looked after, because more senior doctors are stepping in to help.