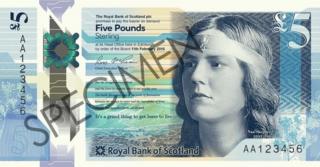 RBS
Scottish novelist and poet Nan Shepherd will feature on the Royal Bank of Scotland's new £5 note when it comes out later this year.
The announcement came as the bank unveiled the designs for its new £5 and £10 polymer notes.
Scientist Mary Somerville had already been selected for the £10 note, which is due to come out next year.
They will be the first women to appear on the Royal Bank of Scotland's main issue notes.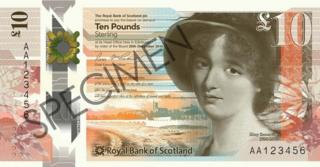 RBS

Who was Nan Shepherd?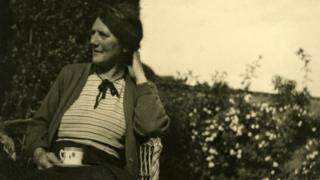 Nan Shepherd was born in the village of Cults on the outskirts of Aberdeen.
In 1915, she graduated from Aberdeen University and spent the next four decades at Aberdeen College of Education, where she taught teachers how to teach.
Between 1920 and 1933, she published three novels set in small rural communities in north east Scotland.
The Scottish landscape and weather often featured in her novels and poetry.
She also wrote a non-fiction book on hillwalking - the Living Mountain - based on her experiences of walking in the Cairngorms.

The reverse side of the £5 note will have two mackerels on it, the Scottish fishing industry's single most valuable stock, as well as an excerpt from Sorley MacLean's poem, The Choice.
Behind the portrait is a picture of the Cairngorms, which she celebrated in her writing, as well as a quote from her book The Living Mountain.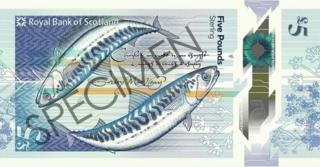 RBS
The £10 note shows two otters at play on the reverse and an excerpt from the poem 'Moorings' by Norman MacCaig.
Burntisland Beach, where Mary Somerville lived as a child, features behind the portrait, along with a quote from her work The Connection of the Physical Sciences.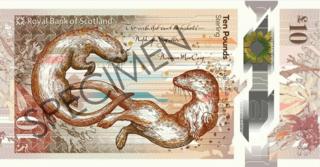 RBS