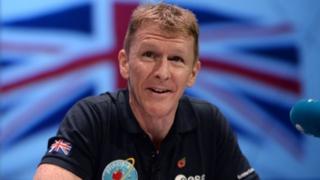 Tim Peake to run a space marathon
British Astronaut Tim Peake will be taking part in the London marathon, from space!
Tim is running 26.2 miles, the same distance as the marathon here on Earth, except he will be using a treadmill instead.
He has to use a special harness to strap himself in to make sure he doesn't float away.
Tim will start at the same time as all the competitors here on Earth, tomorrow morning.
Take a look at some of the equipment he will be using...
(Pictures courtesy of ESA, NASA, Virgin Money London Marathon.)