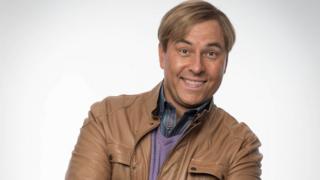 David Walliams has had fan letters that had been stolen returned to him by the police.
The comedian and author tweeted that the Met Police force in London had "kindly returned a number of children's letters to me that had been stolen in December."
He added that he has now "now replied to them all".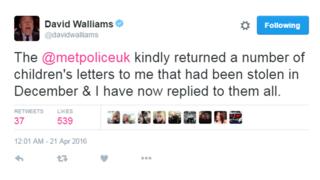 Twitter
Last week he had apologised to fans if they had not received replies from him as he had just found out a large box of letters had been stolen.
The Metropolitan Police said a member of the public had found the mail.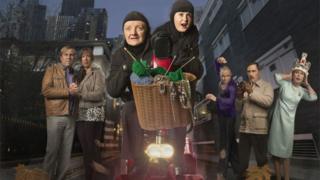 Walliams told fans that he tried to reply to every letter and suggested those without a response should "please write again".
The Britain's Got Talent judge is a best-selling author.
He has written eight books, including Gangsta Granny and Mr Stink, that have also been turned into TV shows.
However, Walliams might not enjoy every letter he receives. Earlier this year he got one angry letter from a fan, criticising the TV version of his book 'Billionaire Boy'.