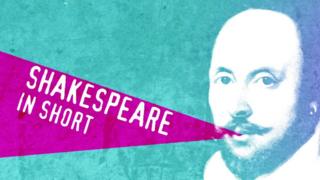 Four hundred years after his death William Shakespeare is still one of the most famous writers in the world.
He is well known for his amazing plays filled with complex language and many plot twists and turns.
His works deal with themes like love and hate, fear, jealousy and war.
For many the language he uses can seem old fashioned and can be difficult to understand at first.
So we've got some short explainers of three of his plays to give you a flavour of his work.
Take a look at Macbeth, King Lear and A Midsummer Night's Dream explained.