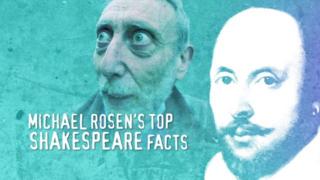 Seven Shakespeare facts from Michael Rosen
William Shakespeare is one of the world's most famous playwrights.
He's known all over the world for plays like Romeo and Juliet, Macbeth and Hamlet, but there are still some mysteries surrounding the writer's life.
Author Michael Rosen shares some interesting facts you might not know about Shakespeare.