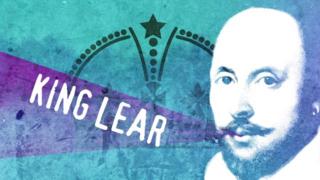 Kids explain Shakespeare play King Lear
William Shakespeare is well known for his amazing play filled with complex language and many plot twists and turns.
His works deal with themes like love and hate, fear and war.
Shakespeare's tragedy play King Lear is a complex tale of greed, family and betrayal.
Hear kids explain on of his most famous plays in simple words.