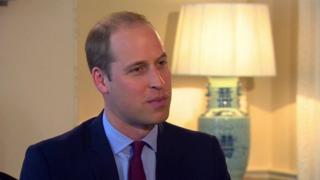 'I'm concentrating on my role as a father'
Prince William has spoken about his responsibilities as second in line to the throne, and how he deals with criticisms from the press.
The Prince said that he expects to get 'plenty of criticism' during his life, and although he doesn't ignore it, it's important not to take it to heart.
He told the BBC that he wanted to concentrate on being a good father, and doing a good job in his role with the air ambulance.