Prince William has spoken out about some British newspapers' claims that he is lazy.
The papers had called him "work shy", saying that he takes part in fewer official royal engagements than his grandmother the Queen and his dad Prince Charles.
Speaking in a BBC interview, Prince William said that he tried not to take criticisms to heart.
He spoke about how seriously he takes his role as a dad and his work as an air ambulance pilot, and said that his dad and grandmother were supportive of him.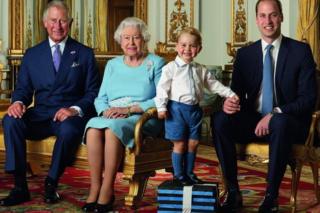 PA
The prince, who is second in line to the throne, said he would be happy to take on more royal duties as soon as the Queen was ready to hand them down.
He also talked about the Queen ahead of her 90th birthday, saying that she was a "guiding example" of what a good monarch should be.