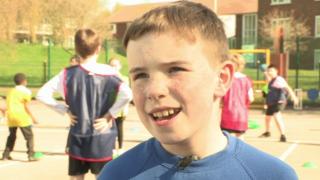 What do you think of after-school clubs?
According to a new study, children who join after-school clubs and play sports when they're 5, 7 and 11 are more likely to do well at school.
The National Centre for Social Research, who carried out the research, said that those kids might also find it easier to make new friends.
We went to speak to some kids in Manchester who told us what difference after-school clubs make to them.