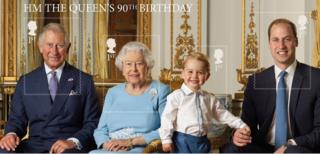 PA
Prince George is to appear on a postage stamp for the first time, it has been announced.
A picture has been released of the Queen with Prince Charles, Prince George and his dad Prince William posing for the stamps.
They will be part of 10 special stamps released to celebrate the Queen's 90th birthday.
The photo was taken in Buckingham Palace last year.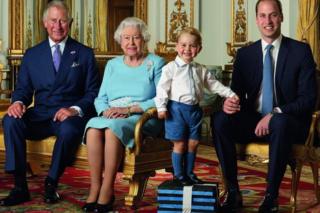 Royal Mail/PA
Two-year-old Prince George had to stand on four foam blocks bound together with tape so that his head was at roughly the same height as the rest of his family.
Six other stamps featuring the Queen are also being released to mark the monarch's 90th birthday on Thursday.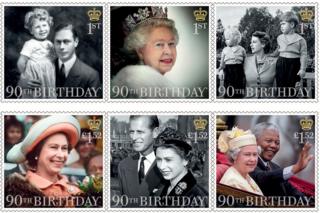 Royal Mail/PA
The special stamps go on sale from Thursday.