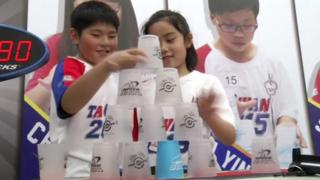 Amazing cup stacking skills
Sport stacking, first played in the early 1980s, allows competitors to stack a set of plastic cups into a pyramid or other sequences in as little time as possible.
These kids from Taiwan have just won an impressive eleven gold medals at the recent world championships in Germany.
Take a look at their amazing skills here.