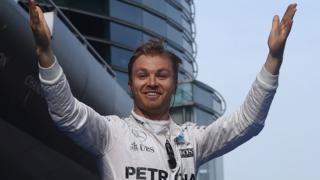 AFP
Nico Rosberg took his third straight win of 2016 at the Chinese Grand Prix as team-mate Lewis Hamilton fought back to seventh in an exciting race.
World champion Hamilton started from the back, broke his car's front wing on the first lap and did five pit stops.
He now has to close a 36-point gap between him and Rosberg over the remaining 18 races of the season.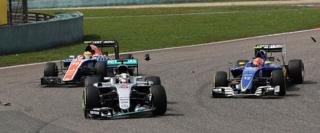 Getty Images
Ferrari's Sebastian Vettel took second despite colliding with team-mate Kimi Raikkonen on the first lap.
The incident damaged both cars, with Raikkonen fighting back to fifth behind the Red Bulls of Daniil Kvyat and Daniel Ricciardo.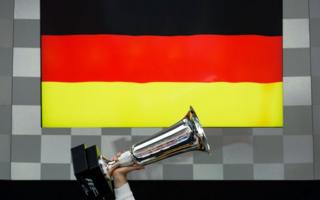 AFP
Hamilton will be confident that he can reduce Rosberg's points lead, and will expect his bad luck of the first three races to turnaround.
But the fact remains that no driver who has won the first three races of a season, like Nico Rosberg, has failed to go on to take the world championship.