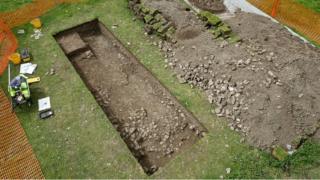 PA
One of the biggest Roman villas in Britain has been unearthed by chance in Wiltshire, England.
It was discovered by Luke Irwin as he was carrying out some work in his garden.
Archaeologists say they've found a large mosaic, coins and brooches.
The villa is said to be "extraordinarily well-preserved" and it was probably owned by someone quite rich.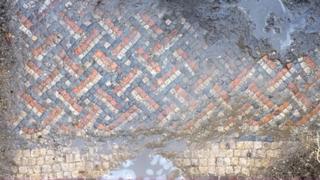 PA
Dr Roberts of Historic England said the villa, built sometime between the years 175 and 220, had "not been touched since its collapse 1,400 years ago", which made it "of enormous importance".
"Without question, this is a hugely valuable site in terms of research, with incredible potential," he said. "It's one of the best sites I have ever had the chance to work on."