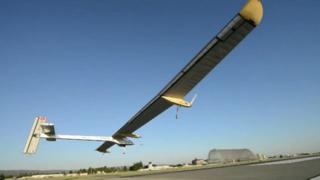 Solar powered plane's epic trip
A solar-powered plane called the Solar Impulse 2 is getting ready to continue it's flight around the world again after nine months on the ground.
It needed to be repaired because of damage to its battery during an epic 117 hour flight from Japan to Hawaii.
The team's goal is to be the first plane to go around the globe using only power from the sun.
Watch Ayshah's report to find out what you need to know about this incredible machine.