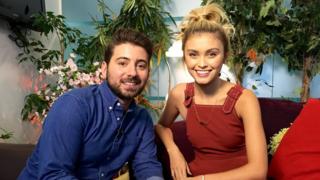 Actress lands huge role on Neighbours
Teenage actress Sarah Ellen has landed a huge role on the Australian soap Neighbours.
She will be playing Madison the daughter of one of the show's most famous couples - Scott and Charlene.
Their wedding was seen by more than 20 million people back in 1988.
The show has been on air for more than 30 years.
This is Sarah's first acting role and Ricky went to meet her.
Neighbours, Channel 5, 1.45pm and 5.30pm