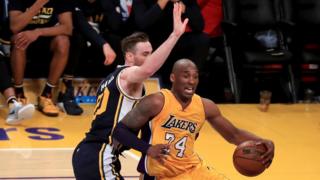 Getty Images
Kobe Bryant is a Basketball player and considered one of the greatest in the history of America's National Basketball Association, called the NBA.
Kobe is the son of a former NBA player and signed up to the league straight out of high school.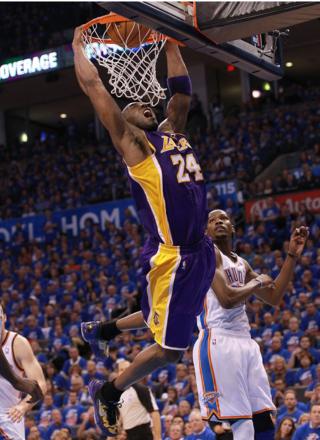 Ronald Martinez
Nicknamed Black Mamba he is more than two metres tall.
He has just retired from the game after a record breaking 20 years with the same team - The Los Angeles Lakers.
It's the longest any player has stayed with one team.
Kobe has an impressive collection of silverware and trophies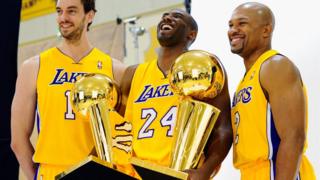 Getty Images
In two separate Olympic Games Kobe has won gold medals as a member of the US Basketball team.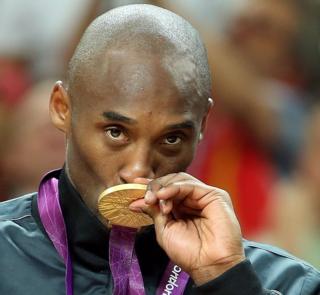 Getty Images
He is the highest scoring player in Lakers History and at 34-years-old he became the youngest player in league history to reach 30,000 points.
Kobe was given the most valuable player award for the 2008 season.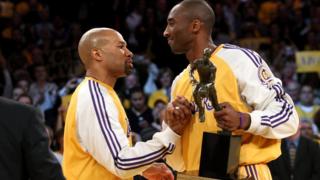 Getty Images
Why retire?
Bryant announced his retirement last year by putting out a poem called Dear Basketball.
It explained how he fell in love with the game at aged six after practising his shots by dunking his dad's rolled up socks in a bin.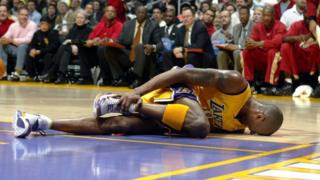 Getty Images
He's suffered a few injuries in the last couple of years he says: "My heart can take the pounding, my mind can handle the grind but my body know's it's time to say goodbye."
Bye bye Kobe...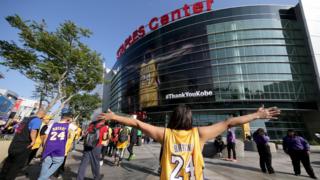 Getty Images
The Staples Centre, in Los Angeles, where the Lakers play all their home games was filled with fans who paid thousands of dollars to watch the Black Mamba play his final game.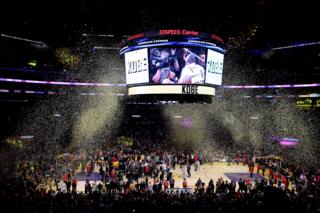 Getty Images
Videos of old games were played, his friends got to wish him well and he was even awarded a special ring for his years of services.
Kobe live up to his reputation and helped secure his team a win in the last game of his career.