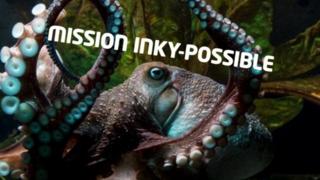 How might an octopus escape to the ocean?
Inky the octopus was living in an aquarium in New Zealand, but keepers think he managed to escape from his enclosure, down a drain pipe and into the Pacific Ocean.
Impossible, you say? Not if you're Inky.
Jenny has one theory about how he might have done it...