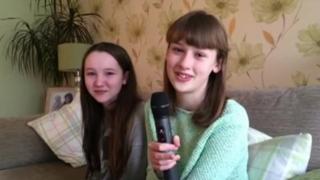 Kids react to Edinburgh school closures
Some schools in Edinburgh in Scotland have been closed this week because of worries over building safety.
Around 7,000 kids have been affected.
The problems started after the side of a primary school blew off during a storm in January.
Edinburgh Council closed 17 schools all built by the same company.
The buildings are being inspected by safety officials to make sure they are safe.
Iona and Laura both go to a school in Edinburgh. They tell us how they feel about the closures, and how it's affecting them.