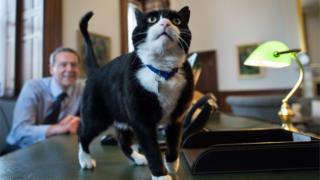 PA
A rescue cat called Palmerston has been adopted by the UK government's Foreign Office to be its new Chief Mouser.
Palmerston will live and work in the Foreign Office, helping to keep an eye on the number of mice there.
He has been named after Lord Palmerston, who was prime minister in the 19th Century.
There are already a few cats living in important government buildings in London, and many of these are old and full of mice.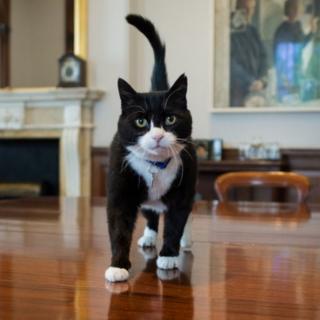 PA
Two-year-old Palmerston was a stray cat before he was rescued by Battersea Dogs and Cats Home.
He was found wandering the streets of London, hungry, underweight and without a microchip, which meant his previous owners could not be found.
But now he has an exciting new job as well as a new home.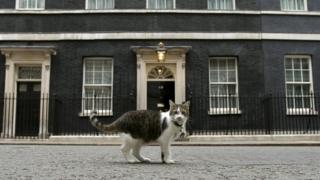 Reuters
Larry the cat is another famous Mouser. He lives with the Prime Minister David Cameron in Downing Street and helps to keep and eye on things there.
The Foreign Office is a part of the British government and the people who work there help to promote the UK all over the world.