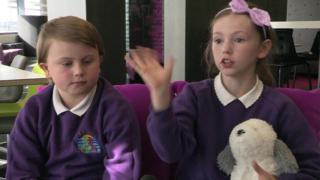 Have you seen space dog Sam?
The hunt is on for Sam the toy dog who was sent 15 miles up into the sky, to reach the very edge of space, but got lost on the way down.
Pupils from Lancashire say that Sam must have become detached from the helium balloon and GPS camera he was attached to because of the wind, and he's been missing ever since.
Now they're trying to find him again, and have even been on TV and radio to ask people to help find their school mascot.